AmeriCorps 25th Anniversary Toolkit
For additional downloads, please visit the CNCS webpage Celebrating 25 Years of National Service. If you need support in customizing these resources for your event or would like to request additional materials, please contact Joshua Winata, Communications Officer.
Logo Files
Graphics
Click to download. Optimized for Facebook posts, but can be used across social media and print applications.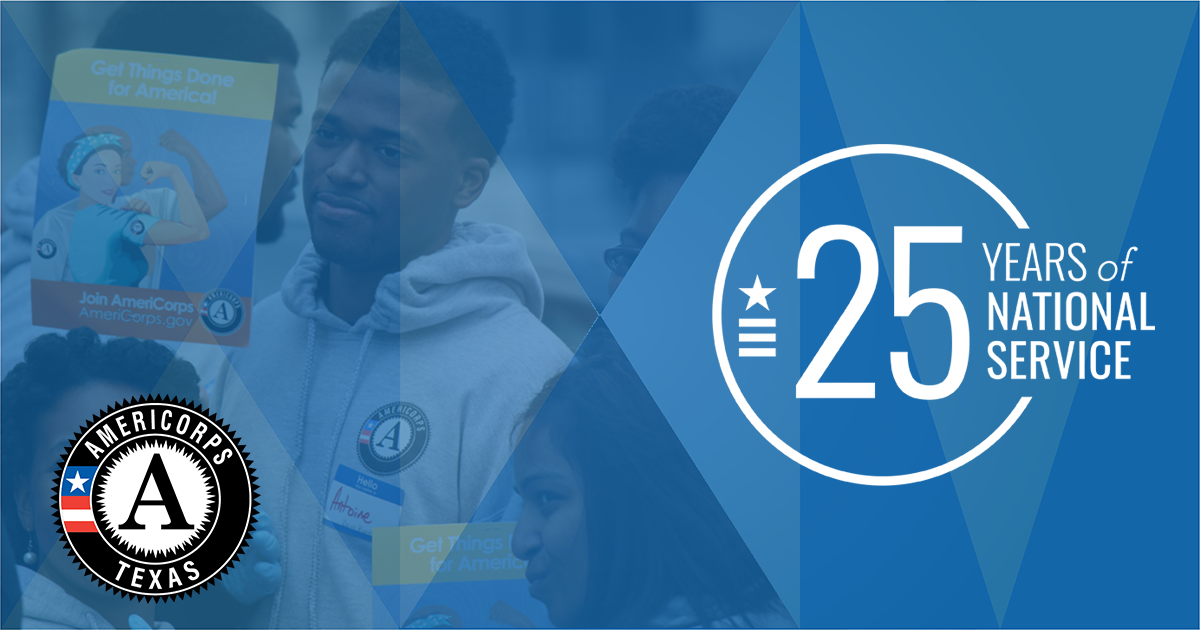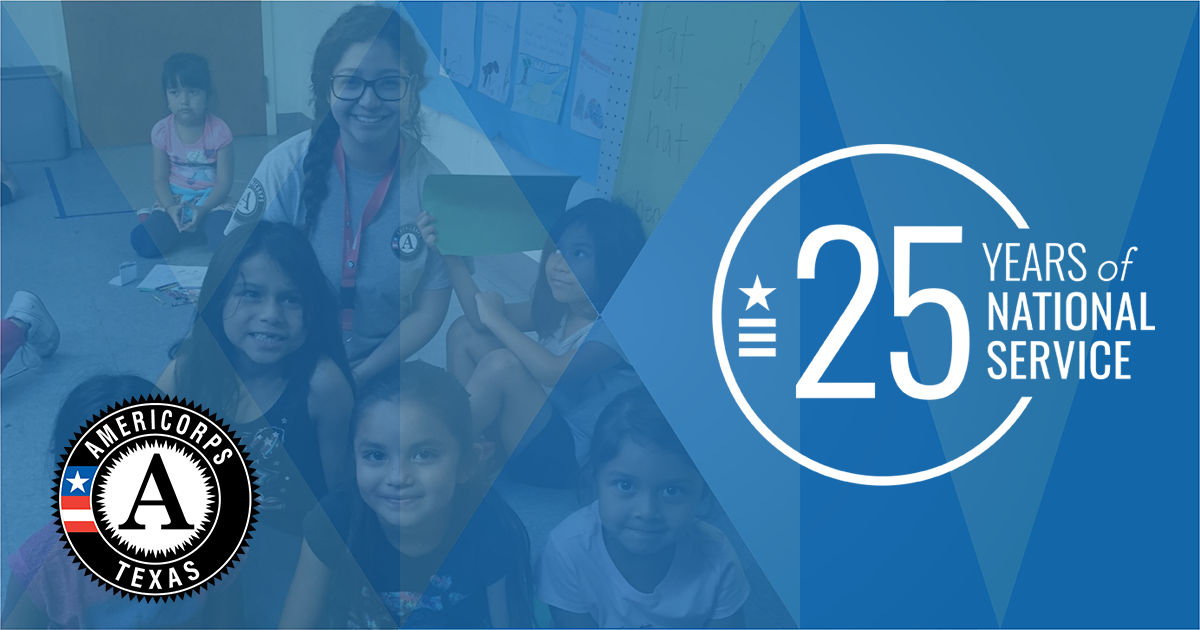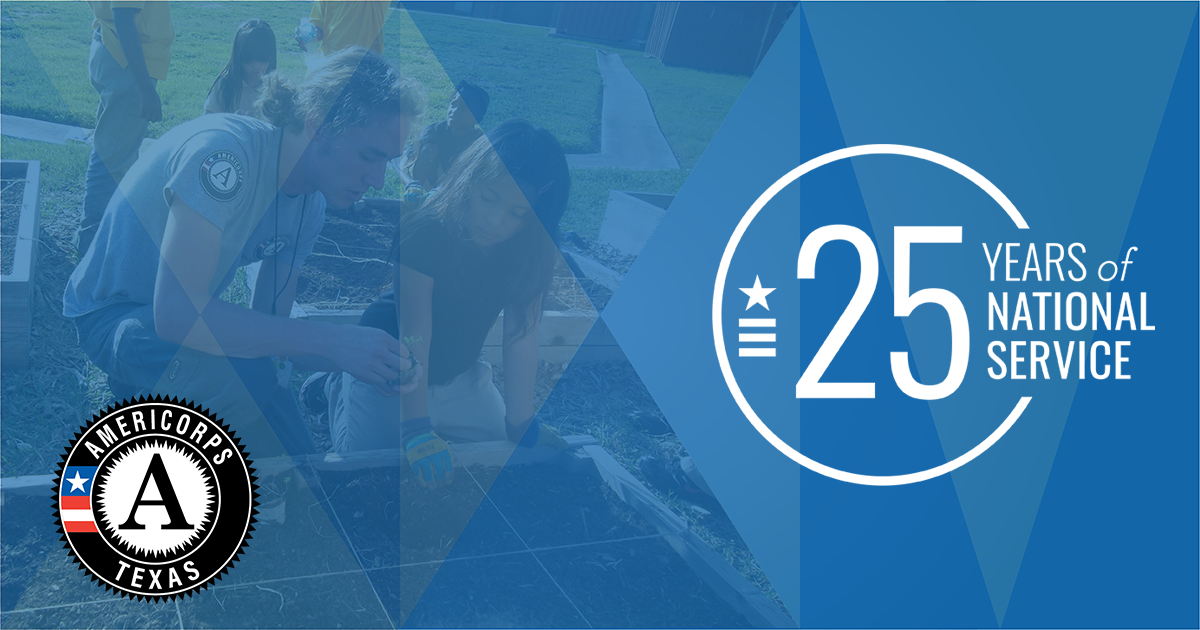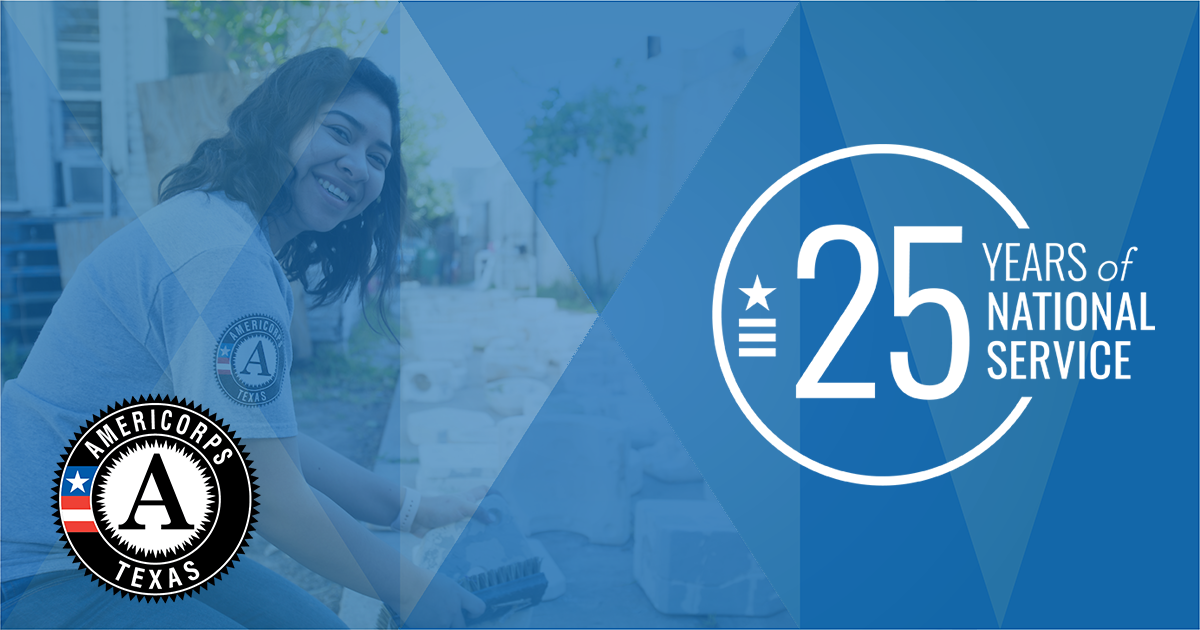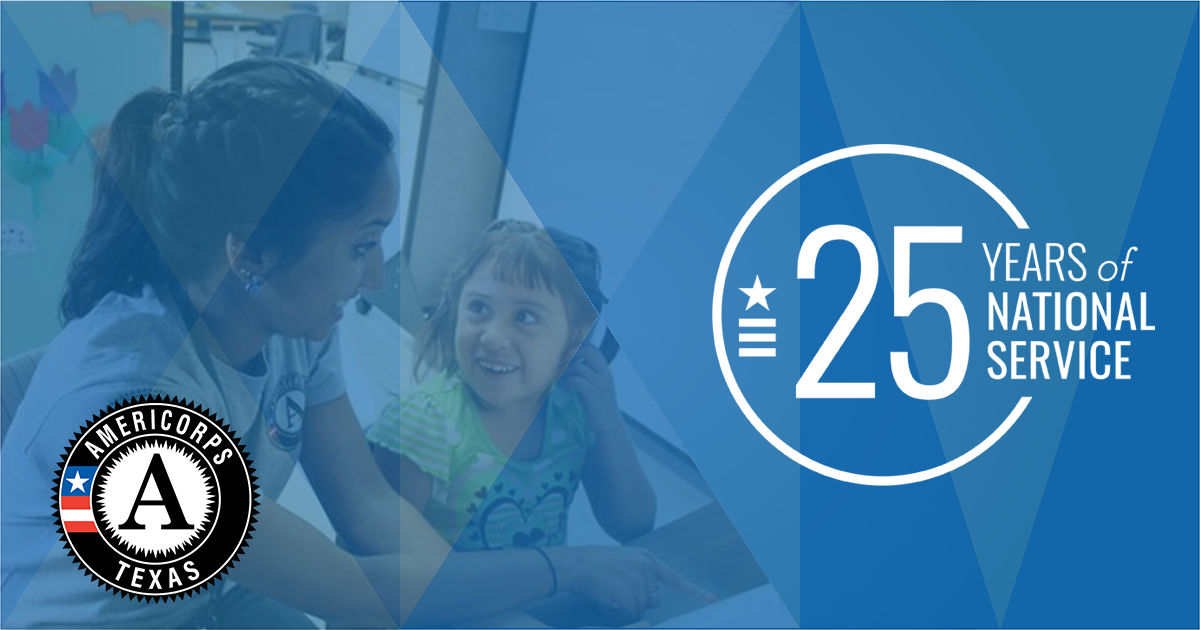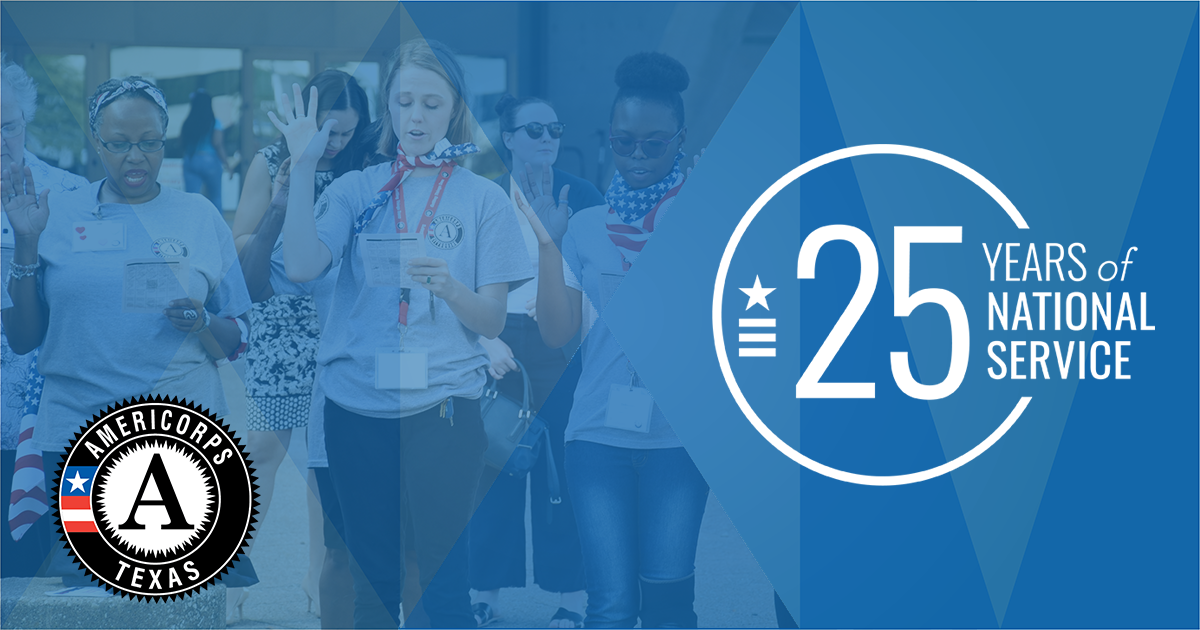 Messaging
AmeriCorps*Texas talking points coming soon!
Event Program template
Word document template communicates the agenda for your AmeriCorps anniversary event. Print double-sided on 8.5" x 11" letter paper with the flip on the short edge, and fold in half to 5.5" x 8.5". Feel free to customize with your own photos and graphics.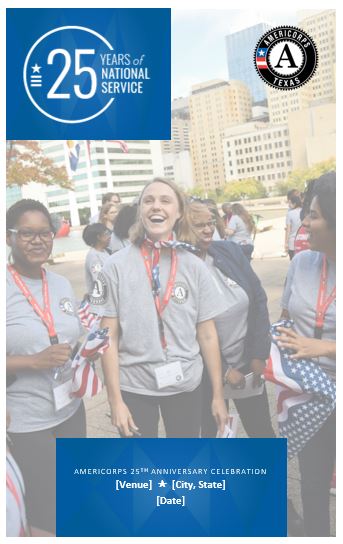 PowerPoint template
Branded PowerPoint template that can be used to promote your event or to create an event slideshow.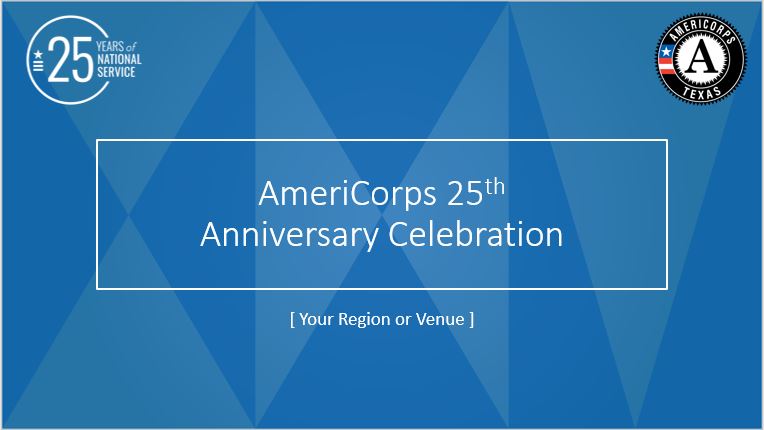 AmeriCorps Pledge Paper Stick Fan
8" round paper stick fan with the AmeriCorps*Texas logo on the front and the AmeriCorps pledge on the back. Great for staying cool during outdoor events in Texas, and makes for great photo opportunities. Programs are responsible for selecting their own vendor and covering the cost of printing.
Download as PDF or front / back PNG image files.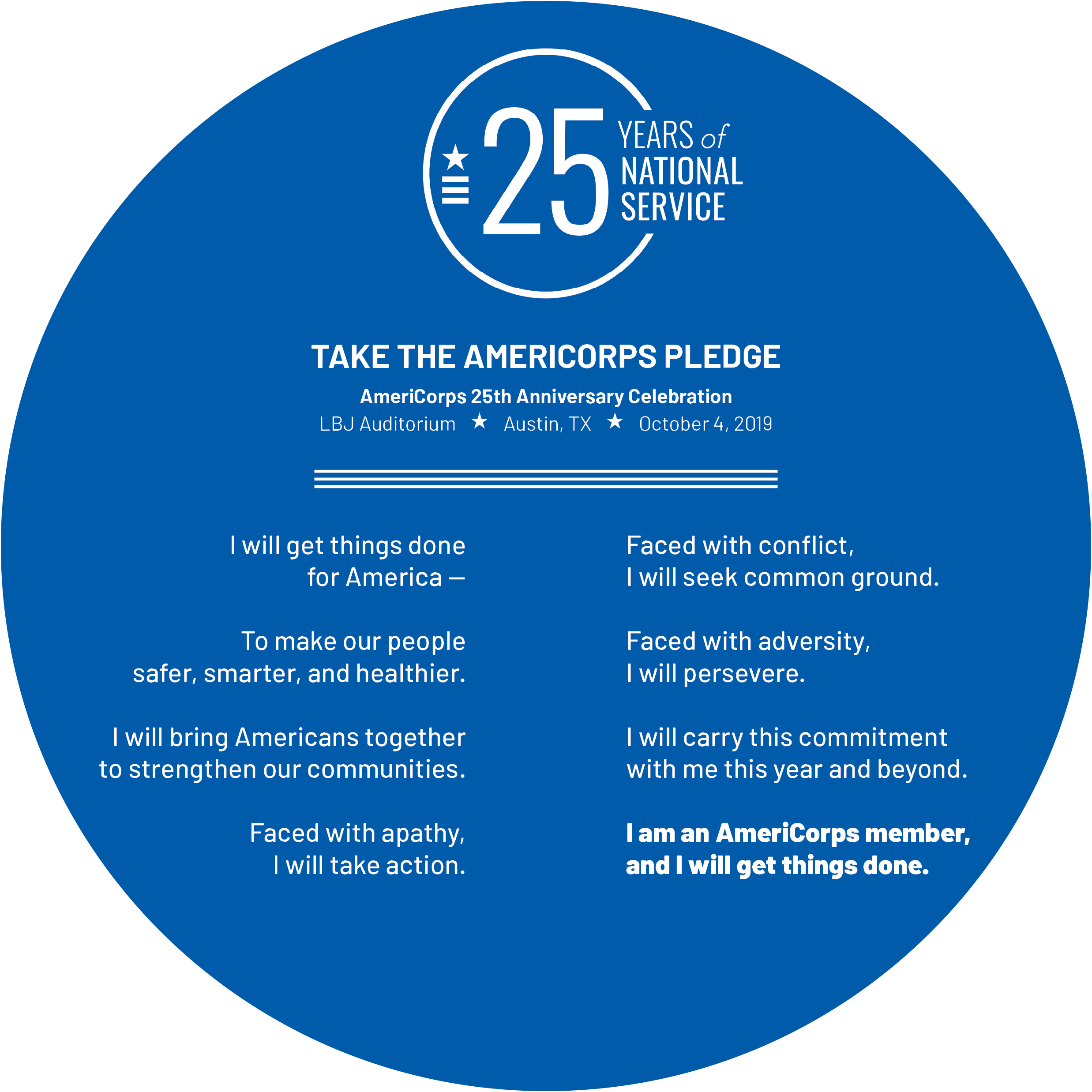 I Served with AmeriCorps! Name Badges
For adhesive name badges meausring 2-1/3 x 3-3/8". Promotes networking and national service pride among AmeriCorps members and alums.
Download as Word document (6 per page, compatible with Avery® 5395) or PNG image.