As the Governor's Office of Faith-Based & Community Initiatives, OneStar works closely with faith-based communities to promote inclusion in faith-based settings. OneStar does this by meeting with members of Texas faith and disability communities to develop networks that can discuss, exchange, and create inclusion best-practices and other resources to share within communities of faith.
Currently, OneStar Foundation is working with a grant provided by the Texas Council for Developmental Disabilities (TCDD) and Meadows Foundation. This grant allows OneStar to bring together faith-based communities and disability communities, to discuss inclusion in faith-based settings in Central Texas.
The TCDD grant began in 2012 and will continue through 2015. By the end the grant, Austin Interfaith Inclusion Network (AIIN) will be a self-sustaining group that people with disabilities and/or their loved ones can utilize if they are facing problems finding or fitting into a faith community. Meetings are typically held quarterly in Austin. Food is provided and an email update will go out prior to the meetings. Please contact our project consultants Judith Sokolow at jsokolow@austin.rr.com or Suzanne Potts at suzpotts1@gmail.com if you would like more information.
You can also check out our Facebook page at www.Facebook.com/AustinInterfaithInclusionNetwork.
To find out more about the Project Advisory Committee (PAC) and about the grant, please see our Austin Interfaith Inclusion Network page. If you would like training or more information about how to expand your network to support faith and disability inclusion in your community, please contact Judith or Suzanne.
This grant will develop resources and tools for the AIIN and other faith-based leaders to take back to their communities to help promote inclusion. These resources will begin to be catalogued here as they are developed so please check back often for updates to this section of our resource list. If you would like to be a part of these discussions around faith-based communities and inclusion please contact Judith or Suzanne.
---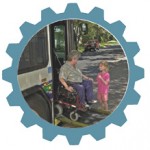 Websites
---
G.L.U.E. (Giving, Loving, Understanding, Enjoying) is a step-by-step process that includes a spectrum of tools to aid faith communities in doing "ministry with" rather than "ministry to" people with disabilities. DVD and Training Manual available from the
CLC Network
.
---
Videos
2013 Central Texas Stories of Faith and Inclusion
OneStar Public Service Announcement
Why Faith Inclusion Matters
2012 Central Texas Stories of Faith and Inclusion
On Faith and Disability
Tips on Inclusion for Christian Churches
Basic Specials Needs Ministry Idea
Church Inclusive Worship Training Video
http://www.youtube.com/watch?v=p6DXs1JMuPU
Special Needs Ministry Classroom so Parents can go to Church
Video about "Buddy Ministry"
Bar/Bat Mitzvah Training for Children with Autism and Other Special Needs
Special Needs Program "Hand in Hand" at Malibu Jewish Center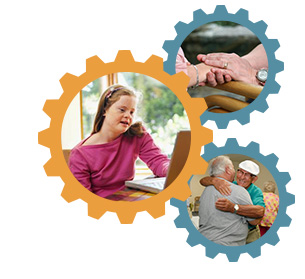 ---
Blogs
---
Audio Clips
---
Sermons
---
Visit our
Austin Interfaith Inclusion Network
page.