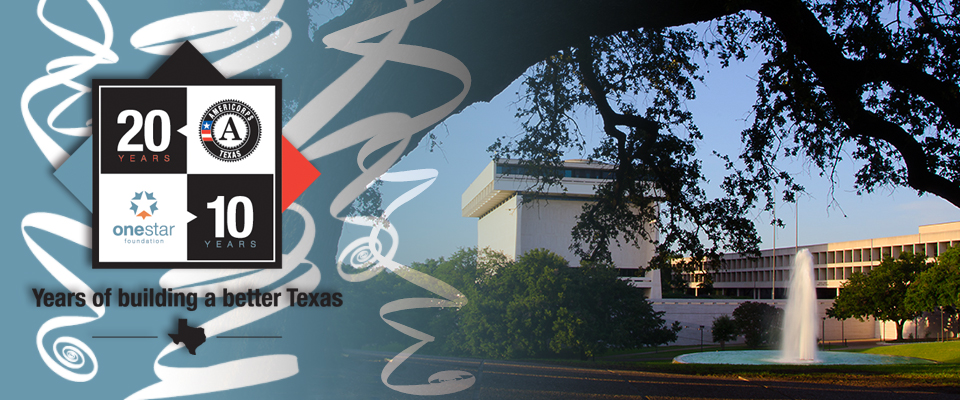 On September 12, 2014, like-minded individuals from across the State of Texas will come together to witness the largest AmeriCorps swearing-in and recognition ceremony in Texas history. The 20th Anniversary of AmeriCorps and the 10th Anniversary of OneStar will be part of a nationwide event featuring the simultaneous swearing-in of 80,000 AmeriCorps members and alums live streamed by the Corporation for National and Community Service in Washington, D.C. and other state commissions across the country.
Attendees will also have the opportunity to network with nonprofit leaders, elected officials, champions of service, and hundreds of AmeriCorps members and alumni who are dedicating their lives to serving others. All are welcome to attend and if interested please RSVP at the link below.
We hope to see you there!
---
Click here for event details and to RSVP!
---