---
April 2017 Public Webinar Schedule
Wednesday, Apr 19, 2017 11:00 AM – 12:00 PM CDT
Register at: https://attendee.gotowebinar.com/rt/2975996827764023043
---
ALL NEW! Texas Workforce Commission (TWC) Quick Report Generator
Training Video Available at: https://www.youtube.com/watch?v=2nCdMMIqaAU
---
ESRI Mapping Platform
The Texas Connector Map has been updated from an interactive Bing GIS map to a new ESRI mapping interface. With a simpler design optimized for an easier user experience, the new platform will allow for a better understanding of regional issues and resources to help you tackle community challenges.
New Training Materials are also avaiable. Check out the General Training Manual or TDCJ Training Manual below for help logging in and using your account.
---
Take a quick virtual tour of the Texas Connector and learn how to use the basic features of the tool.
Watch it here.
---
What is Texas Connector?
OneStar Foundation's Texas Connector is an online, nonprofit mapping tool that empowers communities, governments, funders and nonprofits to more effectively meet Texas' growing needs. Texas Connector combines an interactive GIS map, searchable database including: social service providers and nonprofits from Texas 2-1-1 and GuideStar, USA, socioeconomic and demographic data and population summaries and visual layers such as public schools, public transit and more. Texas Connector also offers a unique platform on which initiative-specific data, such as health or criminal justice data, can be overlaid to create information-rich maps and reports. Users can print, email, or export search results to identify gaps in service, collaborative partners or complementary services. From researching community resources to analyzing local continua of care, Texas Connector's powerful combination of nonprofit and demographic data gives users insight to better understand regional issues and resources and more effectively tackle community challenges.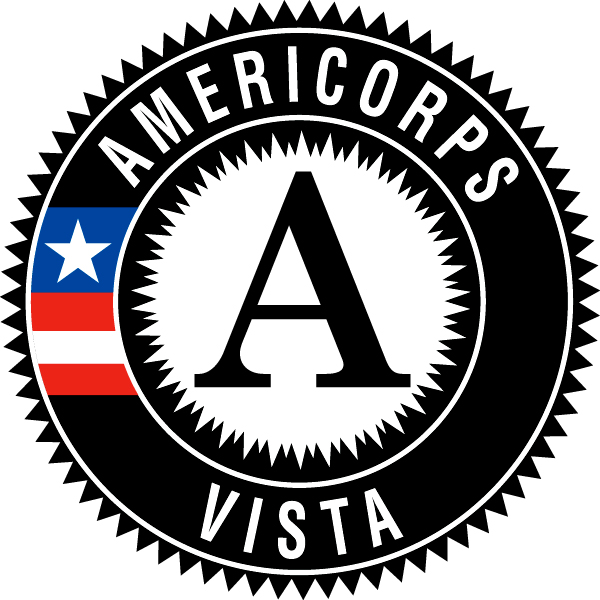 For any questions related to Texas Connector, go to www.texasconnects.org, email texasconnects@onestarfoundation.org or call 512-287-2019.
Texas Connector is part of OneStar's VISTA intermediary project with a VISTA member working on building the capacity of Texas Connector by improving user access and experience, identifying and expanding sustainable funding and building long-term partnerships with key networks across the state to expand the reach and impact of Texas Connector.
---
A revolutionary tool built for all stakeholders
Nonprofit Community: Create a detailed map showing other service providers in your service area for presentation to your board or inclusion in your grant application.
Local and state Government Leaders: Generate a demographic report of your region of interest in a minute or less.
Grantmakers: Visually display your grantees by legislative district.
Researchers: A single query button allows you to create custom demographic or organization reports.
---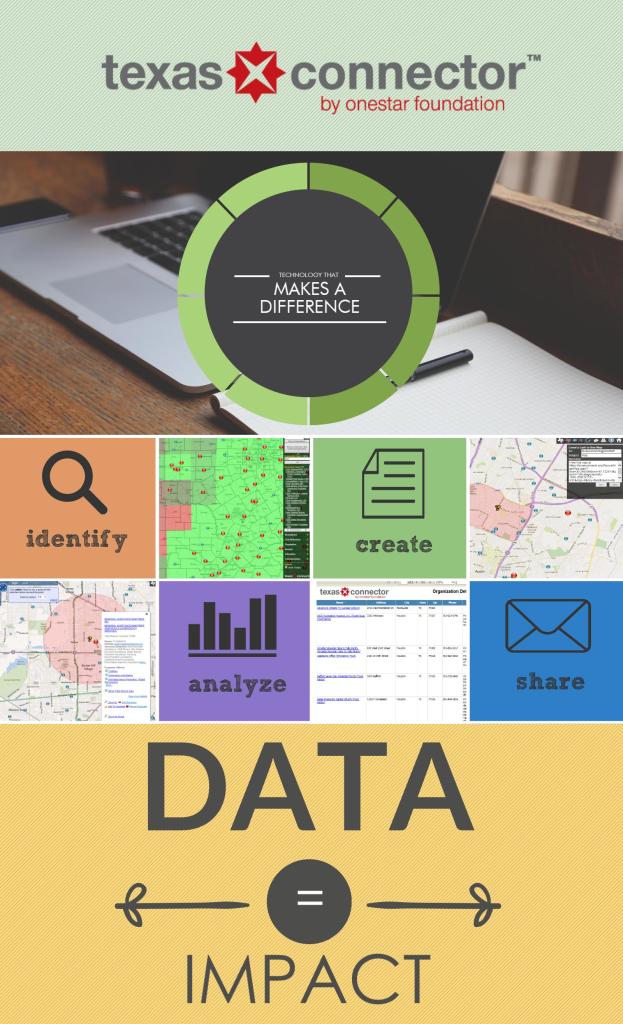 ---
What does it cost to subscribe to Texas Connector?
Subscription costs are based on the following:
Organization type (i.e. nonprofit service provider, faith-based entity, for-profit, foundation, etc.)
Organization size
Single or multiple users
---
Texas Connector 2015 Annual Subscription Costs
Subscription Type
Single User
Multiple User
1
1 to 10

Small Nonprofit Service Provider/Community of Faith <$500,001

$100

$60 each

Medium Nonprofit Service Provider/Community of Faith >$500,000 <$1,000,001

$200

$120 each

Large Nonprofit Service Provider/Community of Faith >$1MM <$5,000,001

$300

$180 each

Nonprofit Service Provider/Community of Faith > $5MM, Nonprofit Foundations, Research/Post-Secondary Education, Chambers of Commerce

$500

$300 each

City/County/State Government/K-12 Public Education/Texas State Legislative Offices

$250

$150 each

Self Employed Consultants to Nonprofits: No more than 3 staff; annual budget less than $150,000

$100

$60 each

All other For-profits

Contact OneStar Foundation

An Open Access subscription is designed for use in libraries or other public places that offer open access to resource materials.

Contact OneStar Foundation

Enterprise License with Unlimited Users

Contact OneStar Foundation
---
The Data
Texas Connector displays nonprofit and service provider information derived from both the 2-1-1 Texas and GuideStar USA Texas datasets. For 2013, quarterly updates to these datasets are scheduled, and will be published in Texas Connector as the data is made available by 2-1-1 and GuideStar.
Organizational information displayed in Texas Connector can also be updated by users who affiliate themselves with a nonprofit organization, foundation, or faith-based entity. Users who are affiliated with eligible organizations (i.e. nonprofit organizations, foundations or faith-based entities) not currently mapped in the Connector can also add their organization to the map.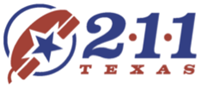 Click here to learn more about 2-1-1 Texas.

Click here to learn more about GuideStar USA.
Texas Connector also contains a variety of demographic and socioeconomic data indicators from governmental and other sources displayed in clickable map overlays and an extensive underlying database of statistical data from which customized reports can be generated.
---
Project Partners
We would like to express our appreciation to our partners and technical genius- Webhead Technologies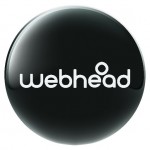 Funders
Houston Endowment
Corporation for National and Community Service
Texas Workforce Commission
Meadows Foundation
Rockwell Fund
McNair Foundation
IBM
Causality
The Simmons Foundation
Investment Subscribers
Neighborhood Centers, Inc.
Charter Subscriptions
CitySquare
---
News and Events
Be sure to follow us on Facebook at: http://www.facebook.com/#!/pages/Texas-Connector/319487581398040 or Twitter at: @onestarfdn; @TXConnector
---