---
Breanna Troesser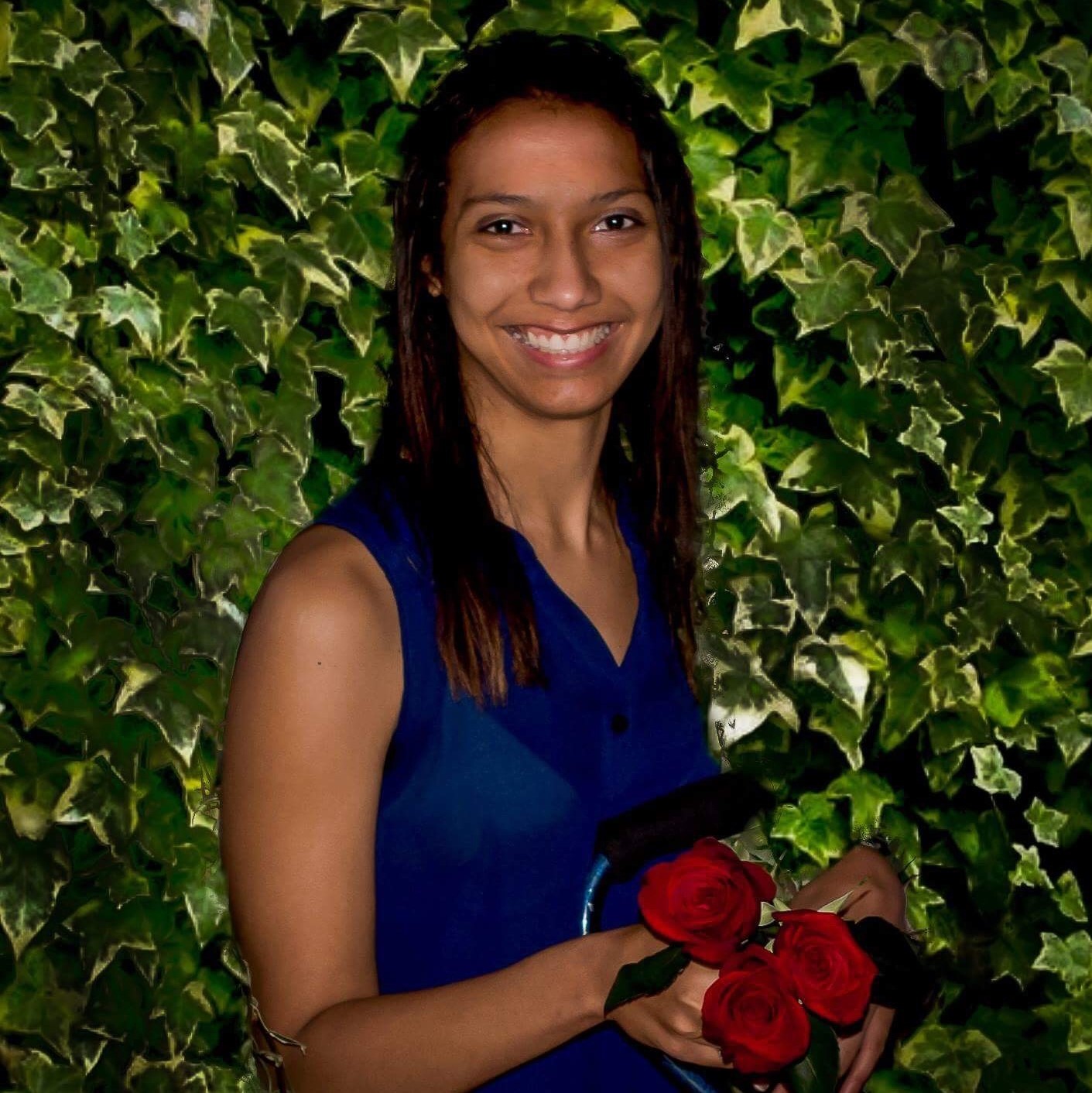 Team Rubicon
Disaster Services Development VISTA
2018-2019
"Obstacles don't have to stop you. If you run into a wall, don't turn around and giveup. Figure out how to climb it, go through it, or work around it." –Michael Jordan
I was born with a disability that affects my ability to walk. I was also fortunate to have parents that did not allow me to adopt the mentality that I can't do something.
They always told me I could accomplish whatever I wanted in this life even if at times it meant doing things a little bit differently than others around me. In most cases the result of this mindset is that I am very driven toward whatever my "purpose" is. I came to AmeriCorps VISTA because I had lost my perceived path.
I graduated in May 2017 and took a part time job in public relations with a nonprofit in my hometown because I really wasn't sure what I was supposed to do with a degree in political science besides going to law school, which I had come to realize I wasn't prepared for. This job presented me with a new option but couldn't offer me full time employment, so I also spent a lot of time at my college's career center looking for more opportunities. One day my career counselor reminded me that years before I had expressed interest in AmeriCorps and that I should look into it.
I came across an opportunity with Team Rubicon. Ironically, I'd learned a lot already about the organization both in training sessions for the nonprofit I worked for at the time and because I grew up involved with various charities and groups that worked with veterans I knew I had the passion for it. When the VISTA position was offered to me, I began to wonder how I would fit within the mission of this organization, but over the last few months, I've realized they operate from a similar mentality to my own: "Team Rubicon was born with the belief that if we only look at obstacles, if we only listen to and make excuses, then success will not be ours. We are entrepreneurial, resourceful and determined no matter how chaotic the situation."
I've had many times in my service where I've been presented with new challenges on the daily, but this organization has given me the opportunity to learn and grow every day, and I'm so thankful. I hope that I can continue to be a part of this team in the future.
---
Jose Sanchez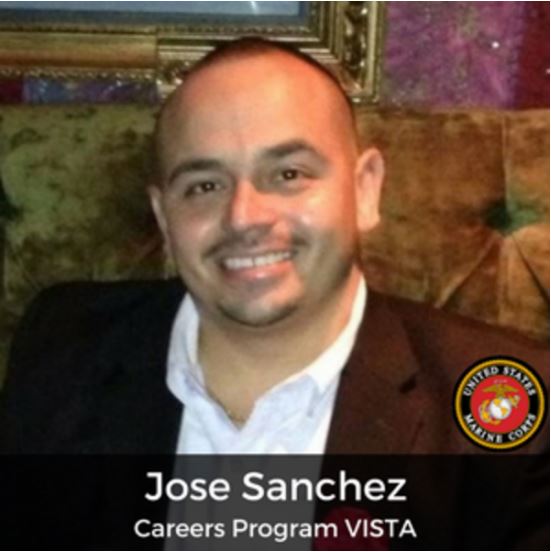 LoneStar Veterans Association
Career Programs VISTA
2018-2019
My motivation behind joining AmeriCorps VISTA and engaging in a year of service is my personal experience as a returning combat veteran. Because of the difficulties of transitioning from military service to civilian life, I wanted to continue to serve my fellow brothers and sisters by sharing my experience of what I found to be the best practices for that transition.
Prior to my service as a VISTA, I was a full-time student, and I'm continuing my studies to become a mechanical engineer. This is a huge motivator for me because working as an engineer has been a dream of mine. Specifically, I want to help the technological progression of prosthetics. Having friends and family that rely on prosthetics, I understand some of the limitations that are present now. My goal is to help the industry move forward and minimize those limits.
I don't have just one hero. I have met many people that have influenced my life, including my father and my leadership in the Marine Corps. While their influences have all been different, they all have provided me with a greater understanding of life, which in turn has provided me with a purpose for living and growing. Without purpose life is dull and seems stuck at a standstill. With purpose you grow as an individual and as a family. I also live life by the core values of the Marines, "Honor, Courage and Commitment." I strive to always be the best person I can – day in and day out.
After AmeriCorps I plan to continue to serve my community with volunteer work and finish school.
---
Kaitlin Heikes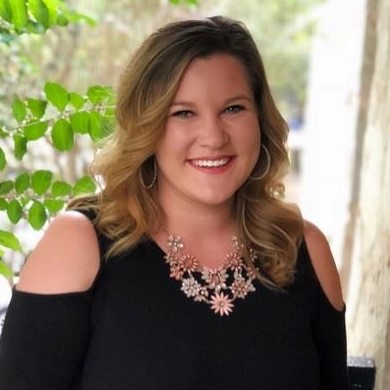 PEARLS Therapeutic Foster Court
Foster Care Program VISTA
2018-2019
I chose to serve with AmeriCorps because I am passionate about using my education to give back to my community. While earning my bachelor's degree in Psychology, I took many classes relevant to community development and working with diverse populations. I geared my education to specifically focus on the mental health of children and youth.
I love working with youth, which is one of the many reasons that PEARLS Therapeutic Foster Court for teenage girls is an amazing place for me to complete my year of service. I serve because I believe that every human being, no matter their socioeconomic status, has value and when provided with the tools to success, every individual can succeed. My passion for enriching the community and working specifically with young adults and marginalized populations is what inspires me daily at my site.
One of my projects this year is to expand and diversify our volunteer and mentor base. This will help to create a larger network of support for our PEARLS Girls in foster care and those who have aged out of foster care. Managing volunteers, assisting in planning volunteer trainings, and creating databases to store volunteer hours and demographics are also projects that I will be working on. Additionally, through my work in coordinating life skills training and speakers I hope to create an environment for PEARLS Girls to explore their passions, gain feelings of self-worth and provide them with the tools to believe they can achieve anything that they put their minds to.
I am passionate, hardworking and putting my all into PEARLS Court. After I complete my year of service my goal is to pursue my master's degree in social work with a concentration in nonprofit management. I plan to stay in San Antonio and hope to begin a career with nonprofits benefitting youth while continuing my education.
---
Munirah Jinwright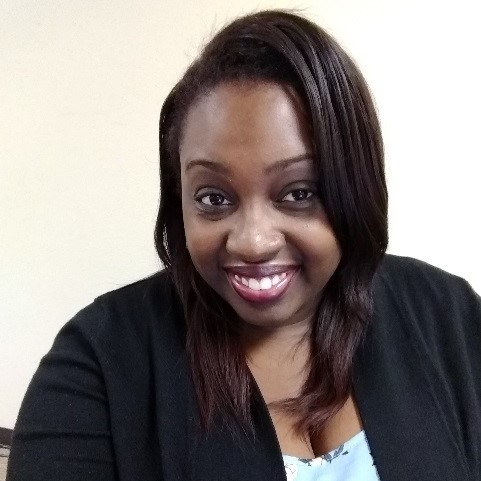 Case For Kids, Harris County Department of Education
Social Emotional Learning VISTA
2016-2017
My mother was instructed that her first born would need a name that had strong meaning. March 30, 1984, she gave birth and named me Munirah (prounounced moo-knee-rah). Munirah is of Arabic descent and means "luminous light." I'd struggle for many of my young years helping others to pronounce my name and to understand that it really wasn't made up, but rather had meaning, I had meaning.
I grew up in the real, non-tourist, Miami, FL. We moved around, which seemed like a lot when I was a child. My single mother was a brilliant lady, very eccentric yet well educated. She was well respected within the nursing field and within the community. We went to work with her a lot because she was a director of nursing for nursing home or hospital nurse manager, rain or shine.
From as far back as I can remember, my mother has served the community, which meant we did too. I began to have a passion for serving the elderly and less fortunate. Most kids of the late 80's early 90's would be parked in front of their shiny new now classic Nintendo game, game boy, or Sega Genesis playing away. We were riding in our church van with hundreds of PB&J sandwiches and coolers of hot chicken noodle soup and coffee and feeding the homeless living on the streets and the rundown apartments of Miami, FL. I would always feel good when I would see a familiar face, or watching and then feeling sad; thinking that after tonight's meal that they may not eat again for days. Especially the children. Children aren't supposed to be poor. This weekly action, along with playing checkers or sitting with my mom's many elderly adopted mothers, was the norm for me. I would help them clean, cook, fold their clothes, or just listen to their stories. I knew then that I would have to live with an open heart, to be a light for others using my light. I learned to respect our differences.
Today as a wife and mother of 3 sons, I know no other way than to serve. I spent 8 of my 11 years teaching children facing poverty how to express themselves through the arts. Exposing them to opportunities beyond their norms. Investigating child abuse cases as a CASA, teaching parenting classes to women living in addiction, and through Metamorphoses INC, where for 6 years every evening, I served as a volunteer youth behavior interventionist and counselor to the most troubled youth in Memphis, TN. AmeriCorps has helped me define that service is necessary for me to shine my brightest. Now as a current AmeriCorps VISTA, I know that service is the only way that I'll have peace of mind. I know that I'm contributing to what I know works, and absorbing what I need to continue my quest to help others see the light.
---
Chloe Miller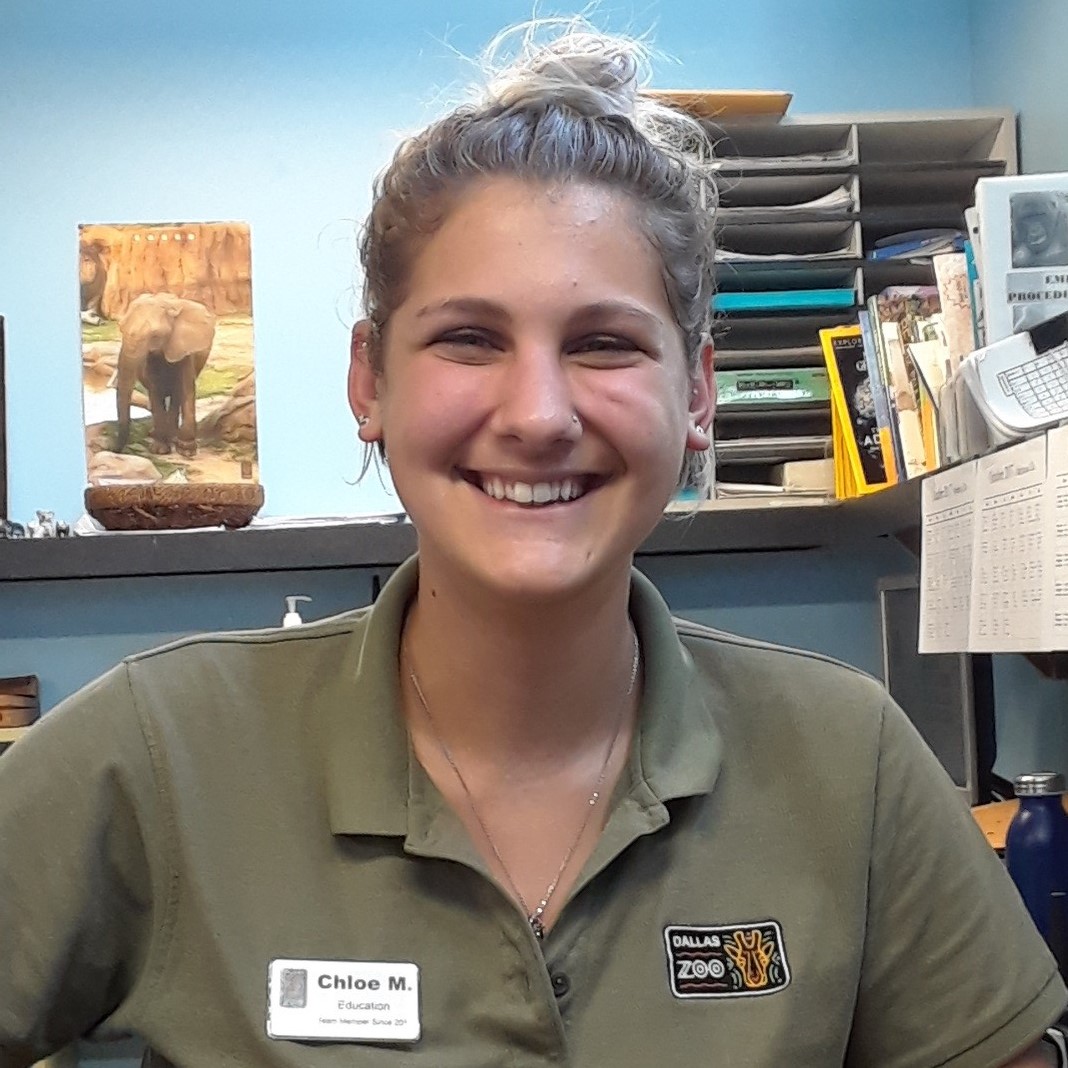 Dallas Zoo
Youth Volunteer Program Community Outreach VISTA
2017-2018
A year ago I was chopping mushrooms for hungry turtles at the Cayuga Nature Center in upstate New York. Caring for these animals each day, learning their stories, and becoming familiar with their personalities was one of the most rewarding opportunities of my career pursuit thus far. I had been living and learning in Ithaca for four years exploring the possibilities of a biology degree as someone who detests microscopes. By May of 2017 I felt like I had tried everything and had come up short with what to do next.
Well, you already know what happened next, but I'll tell you the story anyhow. One weekend during my time as an animal caretaker I found myself with an AmeriCorps volunteer on my couch. When I told her about my conundrum she insisted, persuasively, that I try it out. I had already considered the idea of a service year but wasn't finding any opportunities that would enrich the experience I had in my field. I was stubborn and wouldn't accept a job if I knew my heart wouldn't be in it.
In the following months I applied for a handful of volunteer positions to fall back on and was starting to consider a full time career at Jimmy John's. When I was nearly ready to pack up and move back to Pennsylvania, only a month before my lease was up, I interviewed for the position I would eventually write home about. Although I was enthusiastic about my application and overjoyed at the prospect of an interview, the idea of moving halfway across the country straight out of college to serve at the largest zoo in Texas seemed like a complete fantasy. I continued searching for jobs in my sub-suburban hometown WHEN SUDDENLY… drumroll… I was accepted into the Dallas Zoo family! Unbelievable! What I didn't know is that they had been looking for me just as hard as I had been looking for them.