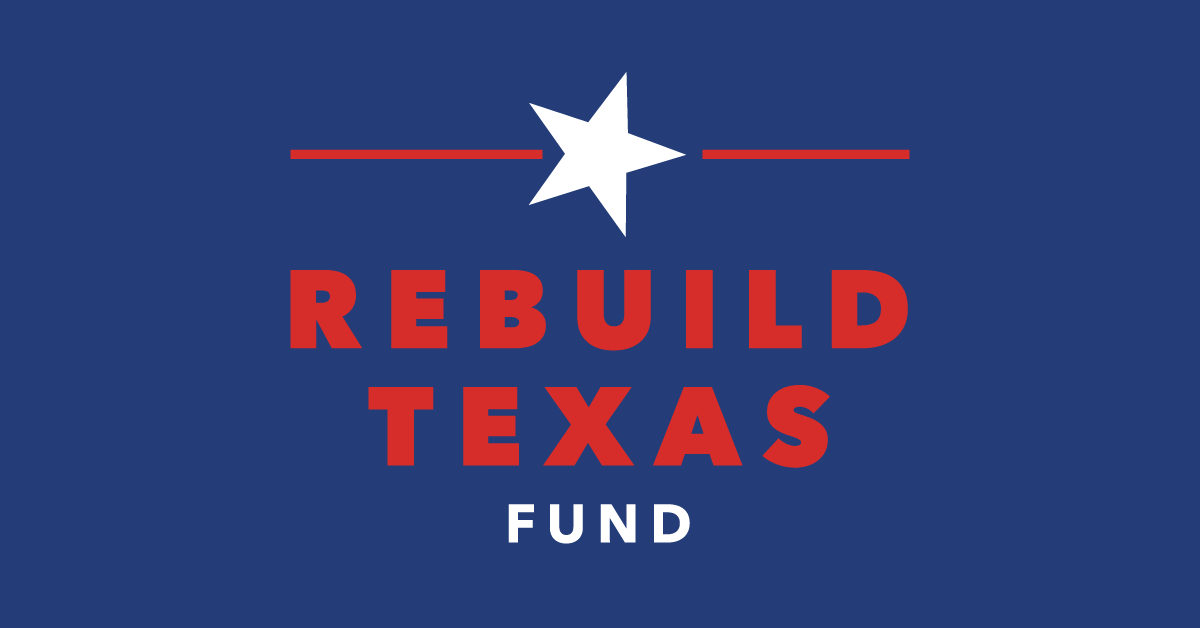 Helping Texans Recover
To support relief efforts from the 2021 Texas winter storm, we are encouraging people to donate directly to organizations or local relief funds that are closer to the ground and able to quickly deploy funds to support relief and recovery efforts. Explore ways that you can give.
When disaster strikes Texas communities, the Rebuild Texas Fund connects your helping hand to Texans in need. OneStar Foundation is committed to the recovery and rebuilding of Texas communities impacted by natural disasters. As the only organization designated by the Office of the Governor to receive private donations following a disaster, we work with partners to distribute funding to eligible organizations working on the ground in rebuilding and recovery efforts.
Our Rebuild Texas Fund team is here for Texans. We work with local leaders to identify community-identified priorities, unmet needs and funding gaps in each community. And we provide local leaders and community-based organizations with the financial and technical expertise needed to recover stronger than before. Our community-centered approach is swift and purposeful–providing the greatest possible impact for Texans trying to rebuild lives and livelihood.
---
Learn how OneStar is responding to these disasters: