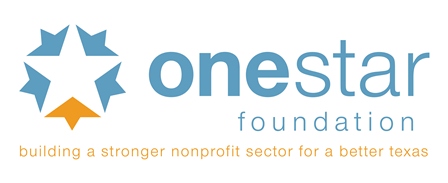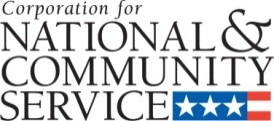 FOR IMMEDIATE RELEASE CONTACT: Elizabeth Darling
DATE: March 13, 2014 512-287-2062, liz@onestarfoundation.org
OneStar Foundation Awards Grants to Texas Organizations for Generating Volunteers in Times of Disaster
2,000 volunteers to be trained to meet state and local needs
AUSTIN, TX — OneStar Foundation announced today that four (4) organizations in Texas have received Volunteer Generation Fund grants as part of the new Texas Disaster Volunteer Generation Initiative (TDVGI).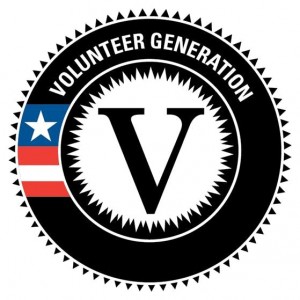 OneStar Foundation will distribute more than $153,000 in funding to organizations selected in a highly competitive statewide process to support the effective recruitment, training, and management of 2,000 community volunteers across the state who will serve local Texas communities during times of disaster.
"Volunteers are an essential part of disaster preparedness, response and recovery here in Texas," said Elizabeth Darling, President/CEO. "Government and nonprofits just can't do it alone. With a state as large as ours, we need 'all hands on deck' to ensure our Texas communities are prepared for and recover quickly from hurricanes, wildfires, floods, and other disasters that come our way. Volunteers are a powerful force for good when organizations have the resources to invest in training and managing them well."
Below is a listing of TDVGI grants awarded for 2014:
BCFS Health and Human Services (San Antonio, TX) – $44,270 to support volunteer generation in Bexar County
Catholic Charities, Diocese of Fort Worth Inc. – $35,135 to support volunteer generation in Archer, Baylor, Clay, Foard, Hardemann, Knox, Montague, Wichita, Wilbarger, Young Counties
The Salvation Army, a Georgia Corporation (Texas Divisional Headquarters) – $25,807 to support volunteer generation in Taylor, Hale, Bexar, Harris, Dallas, Angelina, Ellis Counties
Volunteer Center of North Texas – $48,205 to support volunteer generation in Dallas, Collin, Denton, Ellis, Tarrant Counties
Texas is one of only 13 states to receive Volunteer Generation Fund grants from the Corporation for National and Community Service (CNCS). The Texas Disaster Volunteer Generation Initiative, administered by OneStar Foundation, will strengthen the State of Texas' infrastructure and ability to harness the potential of unaffiliated, spontaneous and other community volunteers generated in times of disaster through increasing the capacity of volunteer connector organizations and their partners. This initiative will benefit from OneStar's strategic partnerships with the Texas Division of Emergency Management (TDEM), Texas Voluntary Organizations Active in Disaster (TX VOAD), the Texas Association of Volunteer Centers (TAVC), and the University of Texas at Austin's RGK Center for Philanthropy and Community Service.
By the end of 2014, OneStar and its grantees and partners will have collectively recruited and trained 2,000 disaster volunteers who will contribute at least 1,000 hours of service in total to Texas communities.
###
OneStar Foundation is the Governor-designated National Service Commission in Texas and administers the AmeriCorps*State grant program. The Governor-appointed Board members oversee the legal and policy governance of the AmeriCorps*Texas program portfolio. OneStar Foundation connects partners and resources to build a stronger nonprofit sector in Texas. For more information, visit onestarfoundation.org.
This project is funded by a grant from the Corporation for National & Community Service (CNCS) under Grant #13VGHTX001. The mission of the Corporation for National and Community Service (CNCS) is to improve lives, strengthen communities, and foster civic participation through service and volunteering. CNCS—through its AmeriCorps and Senior Corps programs, Volunteer Generation Fund and Social Innovation Fund—has helped to engage millions of citizens in meeting community and national challenges through service and volunteer action. CNCS seeks to direct the power of national service to solve a common set of challenges, expand opportunities for all Americans to serve, build the enduring capacity of individuals, organizations, and communities to effectively use service and volunteering to solve community problems, and embrace innovative solutions that work. For more information, visit NationalService.gov.
— end —